Web Design Vs. Web Development 
Web design and web development are not interchangeable concepts. In fact, they employ two entirely different skill sets. Not everyone who is a web designer is skilled at web development and vice versa. So, what's the difference between web design and web development? 
Web design is the aesthetic component of your business website.
Employing various photoshop programs and creative layouts, web design is the visual aspect. Web designers incorporate balance, color scheme and contrast, applying unity between layout and composition with emphasis on the most important elements of your company's website. Good web designers also understand the importance of consistency in navigation and user experience.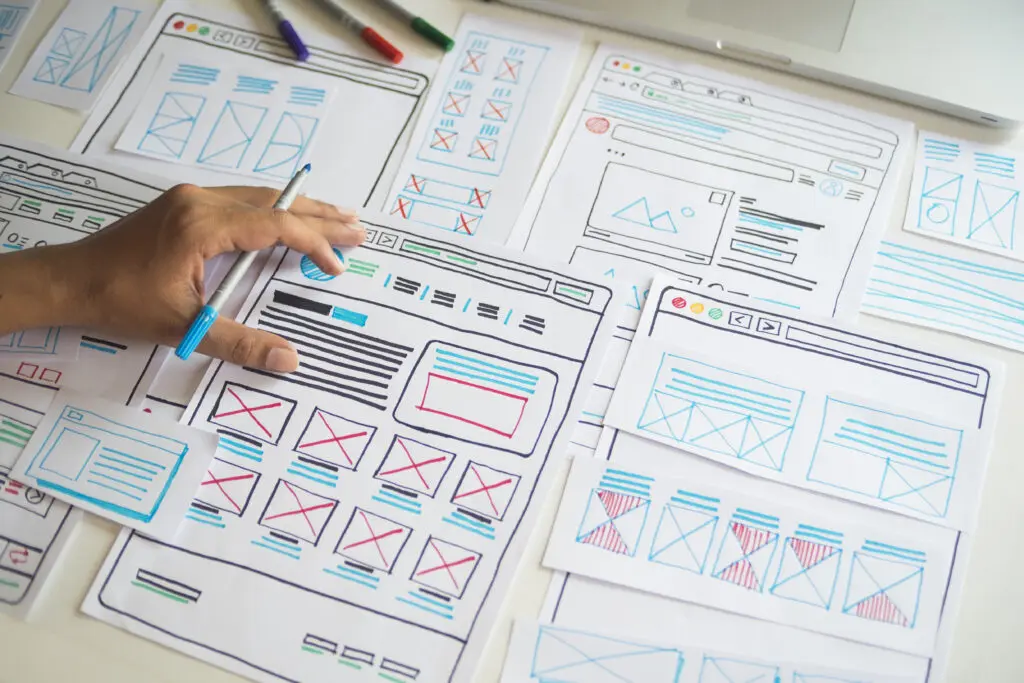 Web development is the functional component of your business website.
Web development is the process of incorporating HTML, PHP, Javascript and various programming languages into the design of your website, breathing life into its landscape. In other words, a web developer's primary goal is to construct a fully functioning website, not just a pretty one. Web developers are programming experts, determining headings and knowing when and where to incorporate landing pages. Web developers use content management systems to streamline their "construction" process. This step enables business owners such as yourself a means by which to update and maintain your company website. 
Understanding the difference between web design and web development can make a difference in strengthening your bottom line.
There are many marketing professionals who excel at both development and design. However, many business owners fail to understand if they need a new business website or a total preexisting website overhaul. Knowing the difference between development and design is crucial when it comes to making valuable decisions for your company website. 
Many companies of all sizes hire expert designers and developers skilled in development and aesthetics. If you are local and still unsure as to whether you need a web developer or a website designer, consider reaching out to a web design company in Jacksonville . We've been helping our small business clients with both since 2009. Both website design and website development will seriously affect your bottom line so contact us today.