Award-Winning Website Design Agency in Jacksonville, FL
"If a visitor has a bad experience on your site, 88% of them will not return." The functioning and appearance of a website create lasting first impressions for the majority of internet users. Without a fully functional and responsive website, a strong brand presence is not truly optimized. A responsive website is a prerequisite for today and an investment in your long-term success. As a result, it's critical to make sure your website is up to date and responsive in order to stand out from the crowd! We at Marlin Consulting Solutions ensure that your website design reflects the personality you want associating with your brand and the impression you want to create.
Marlin Consulting Solutions takes great pride in delivering the highest quality services which are completely tailored to our client's needs and include all of the components necessary for their success. Our approach to exceptional website design is based on strategic web design principles, which means that every aspect of the design supports your company's business goals and objectives. We take a user-centric approach to responsive web design in Jacksonville, ensuring that they are intuitive and simple to use for your visitors. Your company's website should be an extension of its marketing efforts and essence, not an afterthought!
Industries We Serve with Web Design in Jacksonville, FL
FinTech
MedTech
HiTech
Retail
Real Estate
Legal
We work with you to create a website that will not only look good, but delivers on your business goals. After an initial deposit, we split up the remaining payments so that you're only paying for work that has already been done. 
STEP 1
Discovery
We want to get to know you and your business in order to determine if we are a good fit.

1. 15-minute phone call
2. Custom quote & proposal
STEP 2
Research Phase
We dig deeper into you, your goals, and your competitors to develop a plan for success.

1. Project kick-off call
2. Research & analysis
3. Sitemap review, & approval.
STEP 3
Design Phase
We base our design off your taste & branding, our research, and design best practices.

1. Review branding elements
2. Discuss example websites
3. Home page mockup provided
4. 1 round of feedback & changes
STEP 4
Development & Testing Phase
Our development team turns your content and design into a fully-clickable development site.

1. Content (text & media) gathered from client
2. Website development
3. Live development link passed to client
4. Testing & Mobile Optimization
5. 1 round of feedback & changes
STEP 5
Launch & Training
We coordinate with you to make sure you are prepared for launch and equipped with the knowledge you need.

1. Client approval for launch
2. 1 on 1 Training: General web administration
3. 1 on 1 Training: Specific web needs

STEP 6
Maintenance (Ongoing)
After launch, your website continues to stay front and center as we care for it and work with you to optimize its success over time.

1. Choose your management plan.
2. Your site will be monitored, secured, and regularly updated.
3. Receive weekly reports.
4. Enjoy a credit of free development time for updates.
5. Take advantage of a discount on additional development time.
Jacksonville Web Design Services
Search Engine Optimization – SEO
Is your website lost in the crowd? Simply put, SEO is the process of ensuring that a website can be found in search engines for keywords and phrases relevant to the services you provide. Our SEO practices will help boost your search engine traffic as well as build brand awareness.
Web Design & Development
A website is only as good as it looks and functions. Our team is an expert in creating websites that work flawlessly across all devices. We use the latest technologies and coding best practices to build fast and efficient websites that will look great and rank high in search engines.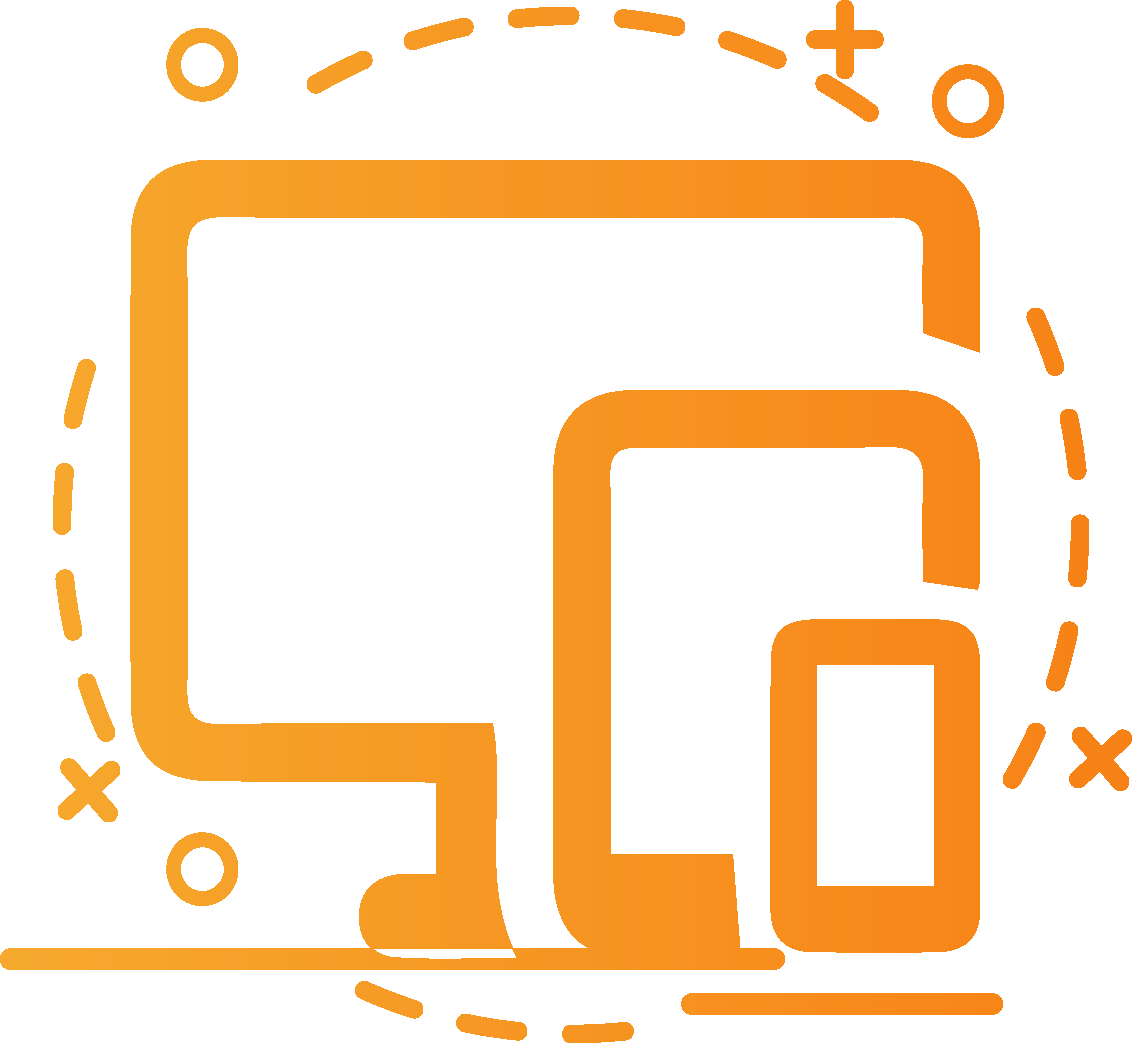 Responsive Web Design
A responsive website is one that automatically adapts to the size of the device being used to be viewed on, whether it be a desktop computer, tablet, or mobile phone. We specialize in responsive web design and can create a website that looks great and works flawlessly on any device.
E-Commerce Web Design
Do you want to start selling your products or services online? A well-implemented e-commerce web design will make the process easy for customers to find and purchase your products or services. Our e-commerce web design team can create a website that is easy to use, looks great, and functions perfectly.
Content Writing
Quality content is essential for any website. Content writing services can help you create website content that is both informative and interesting to your visitors. Our team of content writers can create high-quality, original content that will help you rank higher in search engines and convert visitors into customers.
Website Hosting
In order for your website to be accessible to the public, it must be hosted on a web server. Our team ensures that your website is always up and running as well as secured. We also offer 24/7 support and monitoring to ensure that your website is always running smoothly.
WordPress Experts
WordPress is the most popular content management system (CMS) globally. Over 60% of all websites are built using WordPress. Therefore, WordPress core and plugin updates are essential for keeping your website updated and running. Our team of experts provides ongoing support, maintenance, and management to run your website smoothly and securely.
Custom Web Design
Do you want a website that is completely unique and tailored to your specific needs? Our team of custom web designers can create a website that is exactly what you are looking for. We specialize in creating bespoke websites designed from scratch, using the latest technologies and coding best practices.
Our Process for Website Design in Jacksonville
Our web design company in Jacksonville takes a unique, individualized approach to website design. We start by understanding your business and customers so that we can best serve your needs. Once we have a firm understanding of your business, we develop a custom website design that is tailored specifically for you and your customers. We focus on creating a website that is both beautiful as well as functional and that helps you achieve your business goals. Once the design is complete, we build the website using the latest technology and make sure it is responsive for all devices. We then test and launch the website!
We continue to work with you to make sure your website meets your goals and traffic continues to grow. Ultimately, we want to make sure you are happy with your website and that it is driving results for your business. MCS is proud to offer Jacksonville website design services and looks forward to helping you create a website that exceeds your expectations. If you're looking for a professional, reliable website design company in Jacksonville, please give us a call today. We would be happy to discuss your needs and see how we can help.
Learn how to make your next website project a winner
Download our free guide to learn the secrets to a successful website project, featuring tips that you can implement right away.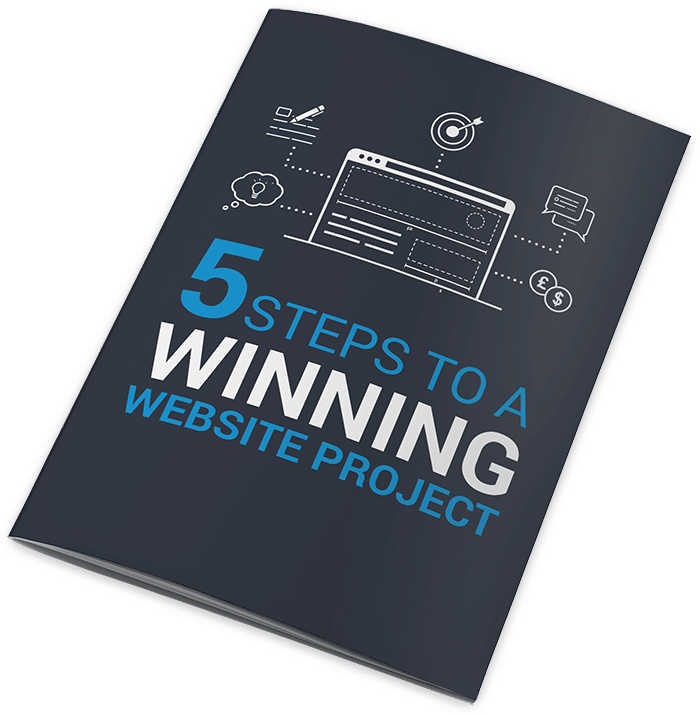 A successful website project is a collaboration between client and designer
A successful website project is a collaboration between you and the design agency that you choose to work with. It's a combination of the needs of your business and the skill and expertise of a great web design company.
Our guide features five important steps that are crucial for a winning website project. 
If you work together in tandem with your web designer on these, you're going to end up with a project that everyone will be proud of.
Understand why your requirements should focus on your target audience

Think about why your website is an investment, not a cost to your business

Find out about SMART goals and why these are vital for your project

Consider the value added by a professional copywriter when it comes to content

Learn how to effectively give feedback that saves you time and money
Our Goals as a local Web Design Company in Jacksonville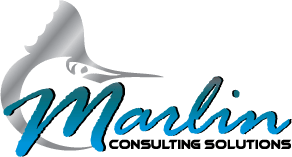 When designing a website, there are a few key things to consider: what the website is for, who the target audience is, and what kind of look and feel you're going for. Marlin Consulting Solutions can help you nail down these specifics and design a website that achieves your specific goals. We specialize in website design, so we know what it takes to create a website that really works and helps you reach your target audience. 
At Marlin Consulting Solutions, we don't believe in using cookie-cutter templates or designs – each website we create is unique and tailored to the client's specific needs. We also ensure that the website is responsive, so they look great on any device. Our goal is to help you achieve your business goals, and we know that a great website is essential to achieving those goals. In the end, you can be sure that your website will be professional, reliable, and effective.
Frequently Asked Questions About Web Design in Jacksonville, FL