FIRST PAGE RANKINGS
Get higher rankings in top search engines like Google, Yahoo and Bing for your business via ethical SEO practices
COMPETITOR ANALYSIS
Get a complete audit of how you fare against your competition with actionable insights.
QUALITY LINK ACQUISITIONS
Get quality industry specific links via inbound content marketing, social networks and other recommended sources.
GREAT CONTENT
Content written via professional American copywriters with experience in writing for National businesses.
GET MORE REVIEWS
Get more positive reviews and increase conversions via our FREE review widget which we install on your website.
TRANSPARENCY
FREE dashboard to track rankings, business reviews, reports as well as leads generated.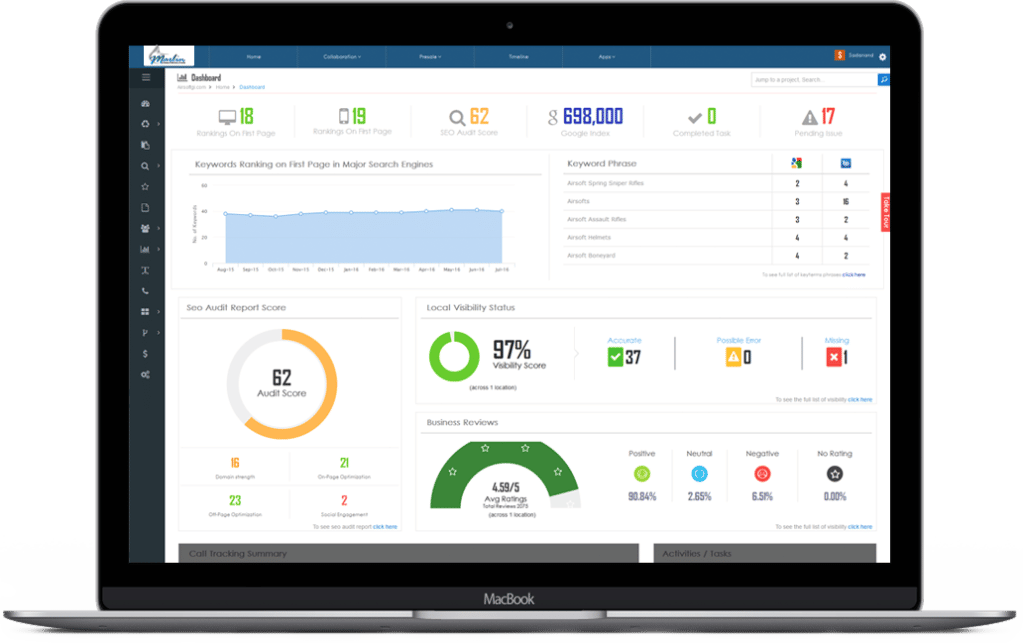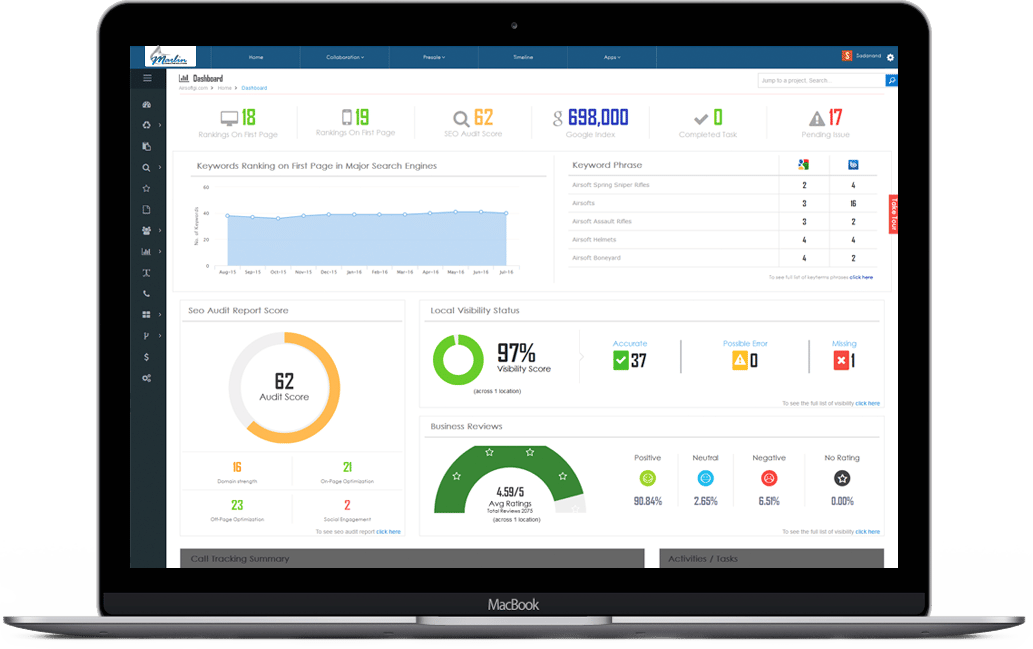 Marlin provides awesome National SEO service packages to improve your page rankings and exposure on the search engines.
Be the first business customers see when they conduct nationwide searches on search engines like Google, Bing and Yahoo. A critical consideration for any marketing plan is to successfully position your name, your identity, and your products and services at the forefront of any search engine your customers may use.
YOUR NATIONAL SEARCH ENGINE IDENTITY MUST PLAY A LEADING ROLE IN YOUR WEBSITE:
Your website is your most valuable online asset, and is the best way to introduce yourself to new and re-engage with existing clients. Strong national search engine recognition and solid page rankings is an effective way to help grow your business.
Our NATIONAL SEO Packages
Our award winning SEO packages are Penguin and Panda compliant and tailored to meet the varying needs of small businesses and large corporations. We offer you the flexibility to choose the best fit for your budget and website.
Our comprehensive SEO packages include all the essential on-page and off-page optimizations required to bring you SEO success. What's more, we are a Google Certified Adwords and Analytics Partner and have a long history of successful SEO results.
If you're not sure which SEO plan to select, simply get in touch with us. Our SEO experts will help you select the plan that's best suited for you.
Don't Take Chances
Does Your Website Pass The SEO Test? Check out with our FREE SEO Audit Report
Put us to work for you at NO COST by requesting an SEO Audit (worth $249) which includes On-Site Recommendations, Local Visibility, Social Engagement, Competitive Analysis & more!
Do you have more questions?
No worries, questions are very common and expected. Please have a look at our SEO FAQs and see if we have answered your question.