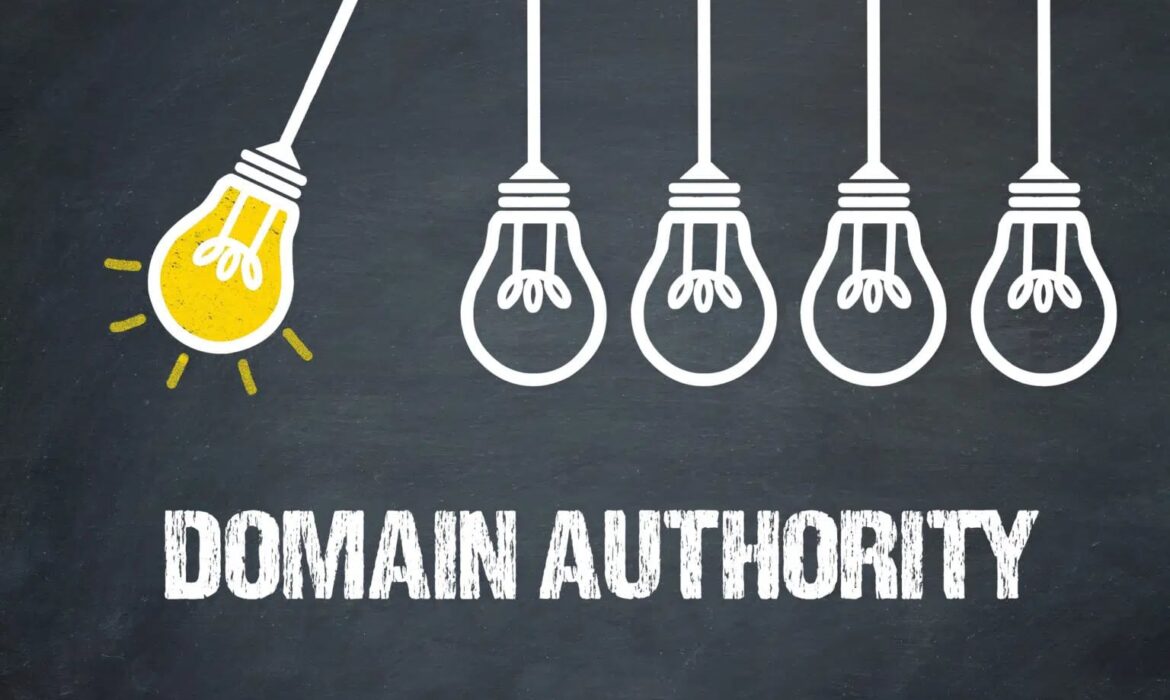 For business owners who are (and should be) constantly working to boost SEO (search engine optimization), understanding Google ranking factors is key. In fact, domain authority is one factor among 200 which Google uses to calculate domain ranking scores. 
Every business owner prays for high Google rank and FREE (organic) website traffic. However, many assume that by increasing website authority, automatic boosts in both Google ranking and organic website traffic will be the natural result. While it's absolutely true that beefing up your website authority is advantageous, you also need to focus on getting those coveted high-quality backlinks from strong, authoritative websites. 
Domain Authority:
In short, domain authority is a ranking metric. This metric predicts how your company website might rank on SERPs (search engine results pages). The ranking score ranges from 1 to 100 and the higher your website's score, the better you can expect it to perform in search engine page results. The authority of your domain speaks to its relevance to a given topic, however it is not synonymous with page authority which entails on the ranking of specific pages and not an entire domain.
Digging even deeper, domain authority measures the potency of a website's backlink profile in comparison to all the other websites in their index. All major SEO tools use this metric, however the difference lies in the name and method by which it is calculated. For example, the Domain Rating website authority metric runs on a logarithmic scale from 0-100. Logarithmic simply means there is a greater challenge in going from DR 69-70 than 9-10. If you are still confused, let's approach this as if we are talking about a computer game. Let's say that you started the game with a status of "good" and, after a couple of hours, reached a status of "great". However, obtaining an "outstanding" status is going to take you several months of hard work and dedication. Even then, there are no guarantees of ever reaching this highly sought after status.
You should also understand that the logarithmic scale means that a website that has a DR 20 rating holds more than twice the authoritative status as a website with a DR 10 rating. 
Factors for calculating domain rating:
Number of referring domains: the number of websites which link to a website or specific page.

It's important to note that a higher number to referring domains is not necessarily synonymous with a higher domain rating because only 'followed links' are taken into account when it comes to domain rating calculations. Domain rating isn't improved with UGC links, nofollow attributes and sponsored links nor can subsequent links from the same website boost your domain rating because backlinks aren't taken into account. Only referring domains factor into the calculation. 

 

Domain rating scores for linking sites must be factored into your domain rating calculation because anyone can obtain endless low-quality website links.

At the end of the day, it's all about quality over quantity because backlinks with low domain rating scores aren't going to increase your own domain rating like backlinks from sites with high domain rating scores will. In other words, you want backlinks from sites who have continually increasing domain ratings in order to increase your own domain rating score. It's best to think long term from the standpoint that if you build a link today from a DR 15 site whose owner works equally as hard as you have to guild authoritative links long term, then it stands to reason that that same link could eventually be from a DR 40 site at some point down the road. In other words, if you only ever built on that one link, it would be logical to expect your domain rating score to increase over an extended period of time. If you find sites with low domain rating scores, but they have a great deal of potential, then it could pay off in the long run to build links from those sites. You just need to verify that potential by checking their content for high-quality material and check their link growth. Consult your

local SEO Jacksonville

expert regarding this process. The referring graphs domain will reveal the potential of the stie. If the graph slopes upward, you have a solid indication that their domain rating score is on the uptick and will spike over time.

 

Referring domains each have a number of sites to which they link.

For example, if you build a 'followed' link from Guardians of the Galaxy and another one from Space Monsters and both have the exact same domain rating score, how would you know which one would contribute most to boosting your own domain rating? It really all depends upon how many sites each one links to with a minimum of one followed link. In other words, the more inimitable the sites to which a website links, the less domain rating value it is able to pass. It's best to check the Linked Domains report using the filter 'followed' links. For example, Guardians of the Galaxy links to nearly fifty times more websites than Space Monsters. Guardians of the Galaxy isn't going to improve your website domain rating, but Space Monsters certainly will. It's important to note that there are a number of factors which go into determining a solid backlink. Not all links from Space Monsters carry more authority than links from Guardians of the Galaxy.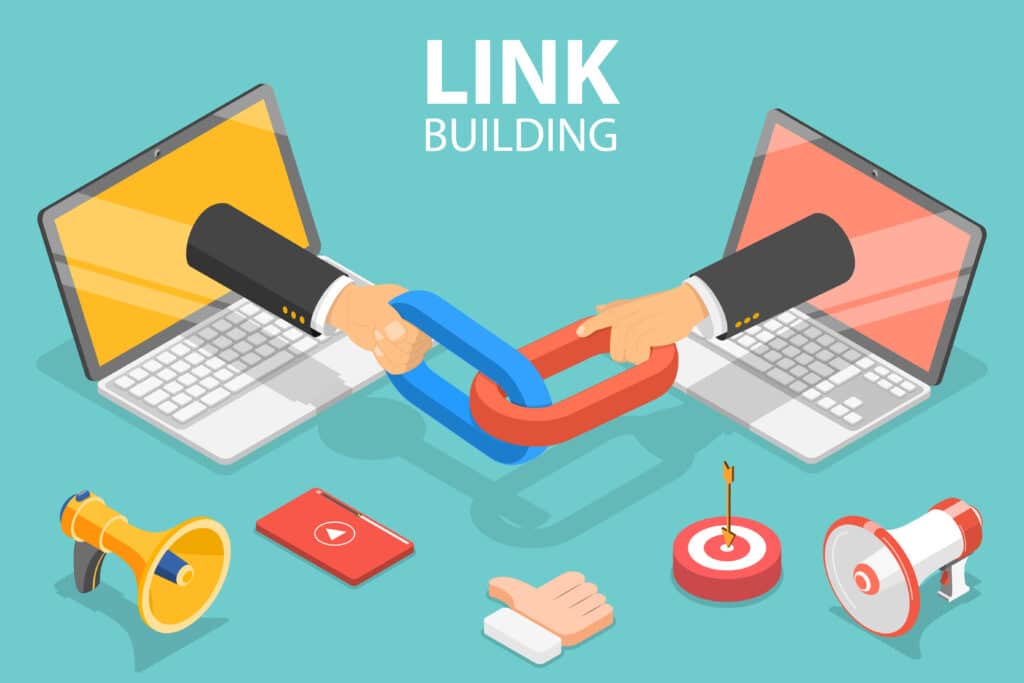 Increasing Domain Rating:
You can easily increase your website's domain rating by building more 'followed links' to your site as long as sites from which you obtain those links don't have lower domain rating scores and as long as they aren't already linked out to a ton of websites. If your domain authority is ranking between 20 and 30, it will be much easier to improve than if it ranks between 70 and 80. Let's break down the numbers and what they mean: 
30 to 40 = less than average.
40 to 50 = keeping your head above water.
Above 80 = you're rocking it.
Try to avoid building links to random pages as this process isn't going to work favorably to boost your domain rating score nor will it actively beef up your organic traffic. In other words, your primary goal should be to link build specifically to pages that you would like to rank higher on Google. When your focus is solely on increasing your domain rating score, your organic traffic will suffer. Organic traffic is more closely associated with the number of referring domains to a specific page and not so much with the domain rating score of a particular website. 
Building links to a page you'd like to rank in Google:
Quality is key. People don't want to link to subpar content. You need to ensure your content is noncommercial, helpful and has an established history of getting backlinks. It's tough to get links to content that is solely about money making. Focus on creating helpful blog posts or a utility such as a calculator or another type of free tool. Furthermore, incorporating stats that can easily be referenced by other bloggers all fall under the category of "helpful" and are known to attract backlinks from over 800 referring domains.
NOTE: It's crucial that when you are searching Google for the topic related to your content focus that you check out the number of referring domains to pages with a top-ranking status because the higher the number of links, the better! 
Selecting a solid topic:
Check out seed keywords on Keywords Explorer by checking the "all keywords" report. This report will reveal keyword suggestions according to the seed.
You can then build a comma separated list with words such as why, how, who, what, guide, stats, etc. to add to the "include" filter. Make sure to then check the "any word" toggle which will ensure topics with higher citability and utility are filtered. You should also filter for keywords which have a higher score for Keyword Difficulty. For example, anything over 40 should yield topics which have a good track record for getting links. Pages which have a high Keyword Difficulty score will have tons of backlinks because that score is based on the average number of linking websites to high scoring results. You can then create content in line with search intent once you've found a relevant topic in the results. 
Stay authoritatively relevant. People need to know your content exists in order to link to it. You're going to have to spread the word and start contacting relevant people: people featured in your post, those who've authored content regarding similar topics and those who've linked to content regarding similar topics. Remember: internal linking improves important page authority. 
Be sure you are always working to build high-quality links from websites which are authoritative and relevant to the pages you want to rank because your domain rating will naturally soar based on this practice.
If you're looking to improve your domain rating, contact Marlin Consulting Solutions today. We can assist you boost your domain authority and reach your dream domain ranking.