Ninety-one percent of adults prefer to use search engines in order to quickly glean information and Google has over 90% of the search engine market share. As a result, a solid Google Business profile is a necessary must for your company. The benefits are endless and you can easily edit your company info at any time in order to maintain an updated online presence. Consumers want to know your story and learn about your brand and a solid Google Business Profile is a very simple, effective way of: 
Sharing your story.

Ensuring your company shows up in Google Maps searches.

Boosting sales (both online and in-store).

Building trust with your customers.

Earning reviews in order to boost your brand's appeal.

Increasing website traffic.

Getting the lowdown on your customers.

Ranking higher in search engine results.

Taking advantage of FREE advertising!
In addition, 16% of companies who utilize their Google Business Profile (formerly Google My Business) can gain as many as 100 additional calls monthly because this is how 64% of consumers use this tool to get info on various businesses. 
Creation and optimization of your Google Business Profile is quite simple and I'm going to walk you through five simple steps which will help you navigate this process:
Make sure you create or "claim" your business profile. You need to check to make sure you don't already have a Google Business Profile. Go to Google Search or Google Maps and search for your company by name and location. You might be surprised to learn that your profile already exists. In this event, you would click "Claim this business" and follow the prompts through a verification process. If you don't see your company already listed:
Bookmark

google.com/businesses

.

Login with your google account or create one if you don't already have one.

Enter your business name/address.

Select "

storefront

" or "

service

provider

".

Select your primary business category.

Add your business phone number & company website.

Follow the prompts through the verification process.

Follow the prompts to finish the population process.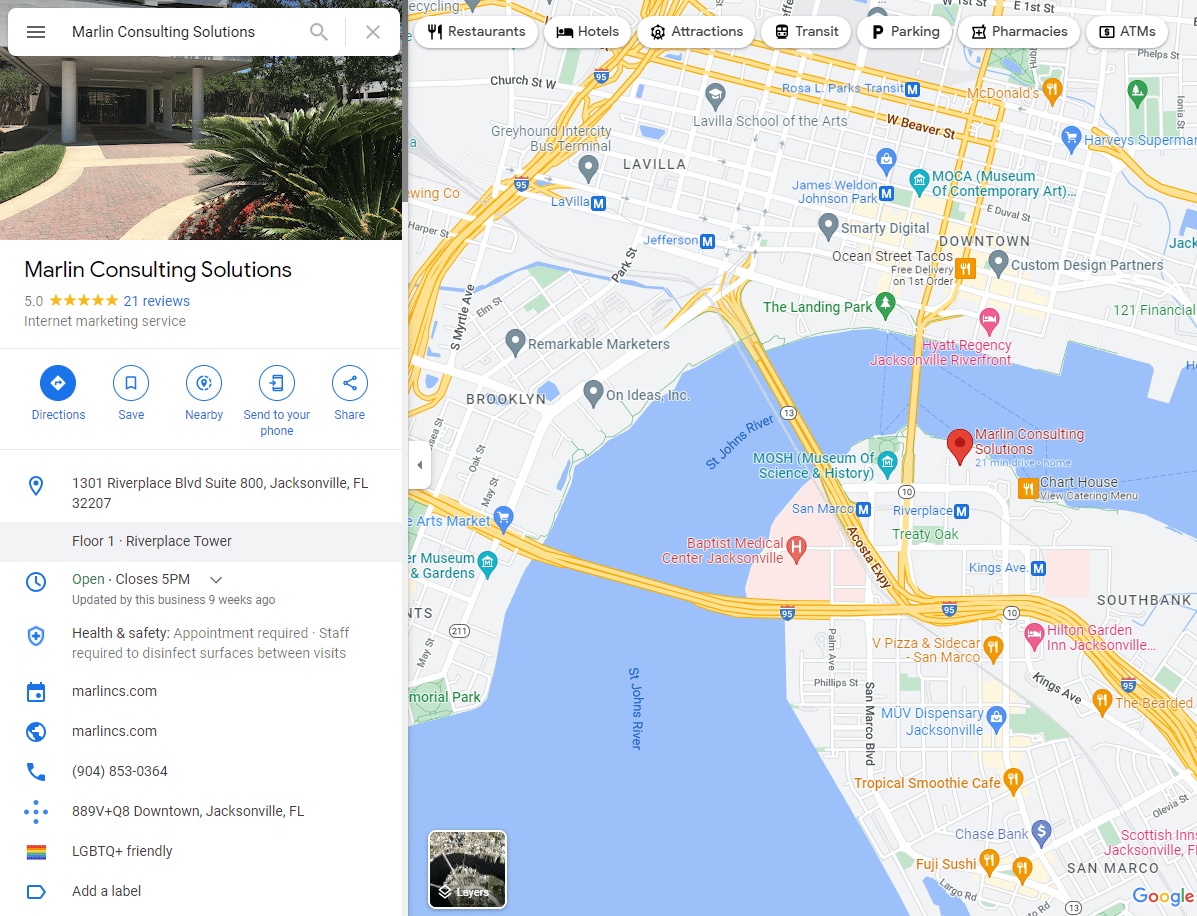 Regular updates are the key to success! Updating your business profile is even easier! You can incorporate images, videos, product and services information and even post weekly updates! 
From the Business Profile menu, click "

Info

".

Click on the section you wish to edit and begin entering your new info. It can take as many as 60 days before you see old info deleted. Also, summaries or keywords from the internet appearing next to your business, such as the description, cannot be edited. 

Boom!  You've just updated/edited your Business Profile!  Click "

done

editing

"! Who's the pro now?
It's important to respond to reviews left by customers as it shows you are paying attention. This helps to establish trust among your consumership while building brand authority and credibility. Don't be tempted to stick to the positive reviews. Addressing negative comments can be a game changer, showing the public that you take ALL concerns seriously and you are both respectful and considerate of all consumers. 
Use your Google Business Profile as an opportunity to answer questions. Google relies on a lot of user-sourced info, so it's important to ensure that questions are answered correctly and in a timely fashion. 
Log in to your Google Business Account.

Click on "See all questions (#)" under the "

Questions & Answers

" section on the right-hand sidebar.

Click on the "

Answer

" button

.
In addition, answering messages through your Google Business Profile is equally as simple and powerfully effective in communicating with your customers. Simply select "turn on messaging" under "complete your business profile" voila! You're a genius! 
Remember: the goal with any business is to stand out and apart from the competition. A well managed Google Business Profile will help you do just that!