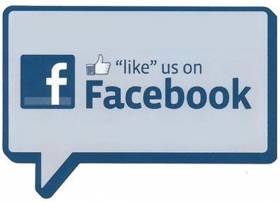 Since its inception, Facebook has proved itself time and again as one of the best social media platforms for return on investment. Part of the reason is the constant changes in strategy and technique. We've all had that irritating Facebook update that changes our homepage or our profile picture and throws us for a loop. As annoying as it is, that is exactly why Facebook continues to lead in a competitive, fast-paced industry. Let's touch on a few of these features to help you maximize your business' Facebook impact.
Dark Posts. (I've already discussed these but we'll cover a few new details today). As previously blogged, dark posts appear in the news feed but do not publish to your page. This way you can push your content to new potentially different audiences without cluttering your page. You can also test messages through dark posts to see what works best. The goal here is relevance. The more relevant you are to your ideal client group, the better. You want users to engage with your ads and react to them. You can create these dark posts yourself pretty easily: 1. go to Facebook ads manager 2. go to Facebook Power Editor 3. Click manage pages and create post 4. click the radio button that says "Unpublished Post".
Conversion Pixels: Measure your Success. Historically we have used 'cost per click' to measure Facebook ad impact. The goal is obviously to maximize impact while achieving the lowest possible cost per click ad plan. Utilizing conversion pixels can help you truly identify your best practices. To install conversion pixels: 1. go to Facebook ads manager 2. go to conversion tracking 3. create pixel 4. copy code and paste it on your website. Don't worry, Marlin can help you with this!
Remarket your audience. The average of first visit conversins is is pretty depressing, less than 10%. But Facebook is helping with this. Their remarketing feature has significantly changed the game. The idea behind a remarketing strategy is based on the statistics that users who have already viewed your website are more likely to be interested and respond to an ad than a first time user. Set up your remarketing strategy: 1. go to Facebook ads manager 2. go to "audiences" 3. create a new audience 4. select people who visit your site 5. copy the pixel and paste it on your site 6. create an advertiesement and select your website custom audience.
The Power Editor. Facebook's Power Editor was created by FB to manage multiple ad campaigns more efficiently. It can also help you create ads faster. There are some really cool advantages upgrading to Power Editor brings. Check it out: avoid character limits, write as much as you want; schedule times for your ads to run, maximizing impact based on your research; duplicate campaigns and test your audiences quickly; more dark posts!
I can't say it enough. Social media is absolutely critical to today's small business. The opportunity to manage your own page and for low to no cost advertise to your clientele is priceless. But you must maximize every outlet at every opportunity to get everything out of your social media campaign. Take advantage of these Facebook techniques and max out your social media profile. Let Marlin help you make it happen!
Source: MarlinCS Blog