The concept of 'local search' plays a key role in the success of local businesses. A Local SEO program is an effective way of improving this presence and ensuring that customers and or prospects have easy access to products and services at the right time. Therefore, it is critical to ensure that strategies related to your local SEO efforts are properly strategized and developed so that your business continues to remain relevant.
Concept of 'Local SEO'
The premise of local SEO differs vastly from National SEO practices. The primary aim of local SEO is to help businesses at a local level so that their services and products are available to cater to clients and customers at a local level. Essentially, we gather data and tailor activities for local searches, like local content, social media profiles, and other links, which will be an aid in producing local results for users.
Optimizing the Business
Some of the best ways for any business to ensure a booming local presence is to do the following,
Optimize Google My Business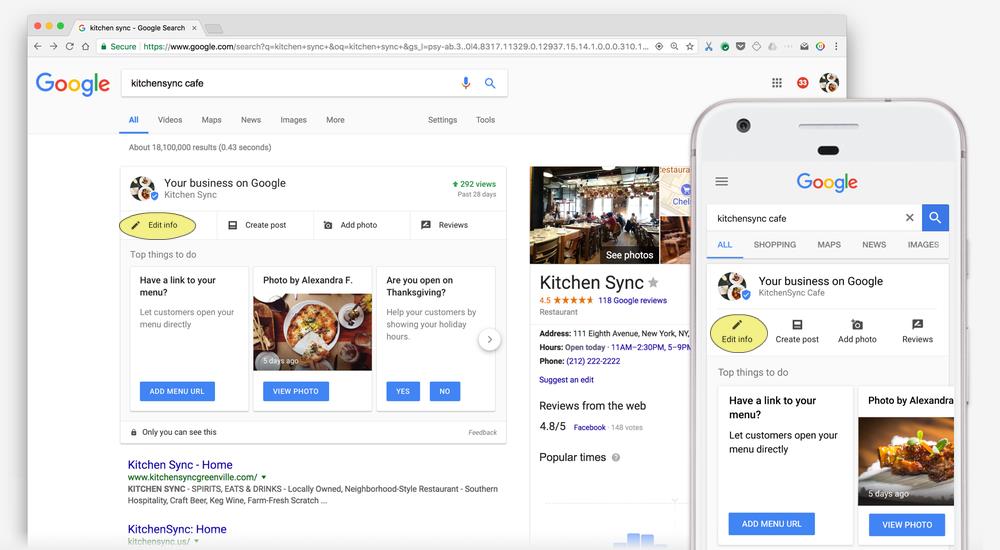 To ensure a top spot on the Google search results page, it is critical for local businesses to create or edit their Google My Business account. This would not only guarantee that the business is Google verified but also make sure that it is authentic. It also allows and encourages clients to share reviews of their experiences and local businesses to reply as well to them.

Updating Website
The website of a local business must be updated, keeping in mind certain strategies which can be adopted for purposes of local SEO.
Adjusting the internal linking structure can help to boost local SEO rankings
Optimizing the URL, meta description, title tags to more of a local focus
Adding location pages to the site
Creating local content to attract local readership
Ensuring that the website is mobile friendly
Wild Wild Web
Another common way to guarantee a strong local online presence is 'NAP consistency' – which stands for 'name, address, and phone' consistency. Rather than placing it inside an image, the header or footer of your website is the ideal place for it. Further, as the name suggests, such consistency must be maintained not only on your website but also on online directories. Some of these are Linkedin, Whitepages and many more. Engaging an audience through social media can also help align the search with the local requirements.
Local SEO Tools
Here are a few local SEO Tools that will help further enhance your local rankings.
This tool analyzes a website and creates a report on what is missing and all the additions or changes which can or should be made. It is a website crawler which audits the technical presence of various key elements.
The Buzzstream allows the owner of the business website earn backlinks which detect and aim at building association with influencers at a local level by researching them and tracking their conversations. Moreover, it provides reports on placements of links, performances of teams, etc. of the local business.
The Ahrefs tool is used for backlink checking. Essentially, this tool helps in gauging the website authority. It acts as an indicator of the links which are directed to your website. Furthermore, this SEO tool offers other ancillary services such as competitor analysis, the insight of anchor texts, keyword research, etc.
Bottomline
Local SEO plays a very vital role in the marking of small and medium businesses. When ranked properly these businesses are able to provide unique knowledge to their customers. Another important aspect that should be taken into consideration is link building. The best means of link building include keyword research, optimization of keywords, earning trust, monitoring progress, and maintaining the ranks online.
While some might consider Local SEO a waste of time and expense, its importance has become vital and simply cannot be overemphasized. In this competitive market, if a local business ignores SEO, then they might very well be closing the door on a budding marketing strategy and leaving an immense potential source of brand-new leads untapped. Web Design and conversion rate optimization are also the factors that should be taken into mind for local SEO. One of the best places to start is with a thorough website audit. We offer a free one right here. Then you can create a long term or a short-term implementation plan.
In the end, the goal of Local SEO and its various tools is to help drive the local businesses to success. While this is only one of many tools that can be leveraged by local businesses it not one that is overlooked or taken lightly.
"This post was selected as one of the top digital marketing articles of the week by UpCity, a B2B ratings and review company for digital marketing agencies and other marketing service providers."