As a business owner, authenticity is paramount to your brand. In fact, consumers are searching for the "real" you in order to learn what your business is truly about and what makes you different. Authenticity is what consumers are after and it must be reflected in all that you do, including your logo design. 
While no idea is 100% original these days, you need to take simple steps to ensure your logo is bespoke. The last thing you want is to be accused of copyright infringement. Furthermore, you never want consumers confusing your logo with another brand. While you can have a logo which is visually similar to another brand, you should make every effort to maintain your brand's authenticity. 
One of the simplest ways to ensure your logo is authentic is to perform a reverse image search on Google. Google has recently changed its main image search option to Google Lens, which allows you to click on an image on a website and find more images similar to it. While this can help, it gives a somewhat limited range of information compared to Google's classic reverse image search. However, you can still install an extension such as Search By Image which works in much the same way in your browser. This will allow you to select your chosen image, drop it into the search bar, and see if that image exists elsewhere.
I prefer to perform reverse image searches on my phone. Afterall, isn't that how most of us do business now? These same steps apply to a desktop as well: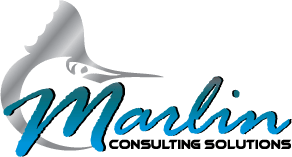 I then tap on the image.

Then I hit the Google Lens icon on the top right:
Google then performs a reverse image search for me:
Stock images and portfolio sites are a great means of learning if your logo already exists. While a bit more time-consuming than a simple Google reverse image search, manually reviewing stock images can help you to find out if your logo design exists or already belongs to another designer. Sites like 99Designs and Dribbble have thousands of logos created by designers. You can use the search bar using keywords that would describe your logo. For example "Marlin logo" will show you a huge range of logo designs that you can search through.
Understanding how your logo originated is also important to ensuring its authenticity. This one will require your hindsight if you've had your business logo for a while, but it's also useful in the event that you are currently working with a designer on your branding. Did your designer provide you with concepts before the final logo was decided upon? Now, first concepts are usually a little rough around the edges, and that's actually a good thing. It usually means the designer sketched up the designs themselves based on your criteria. Overly polished concepts without initial sketches or concepts that aren't in keeping with your criteria could be suspect for a stock image. A professional logo designer will rarely use stock images in their concepts without explicitly telling you. If you're not sure if the concepts you have received are original, you can always reverse image search the images they send you.
Your logo should absolutely, 100% reflect your brand as it's entire function is to uniquely identify your business. Think about it this way: there are thousands of people in the world with the name "John", however they are individually unique, each possessing different values, goals, likes and dislikes. Your business is John and he needs to stand out. Make sure you do him justice with a really unique logo containing details which make him stand out from the rest.