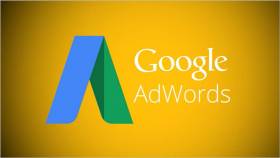 On February Google introduced call-only campaigns, a new and easy way for businesses to reach potential customers by prominently showing your phone number, business description and call button — right when people are searching.
People are living their lives online and engaging with your business in new ways. With smartphones in hand, consumers are increasingly looking for products or services while on the go and then placing a call right away. In fact, 70% of mobile searchers call a business directly from search results.
If you have already setup a new call-only campaigns in AdWords, you've probably noticed the phone verification piece to prove the phone number is associated with the business that's advertising. Google has announced that verification will also be rolling out to all call and location extension phone numbers starting in June 2015.
Phone numbers that haven't been approved will be listed as "Unverified" or "Unverified phone" in the Ad extensions tab.
To get phone numbers verified, you'll need to take one of these steps.
•Have the phone number being used in the extension listed on the website (in text)
•Link your AdWords and Google Webmaster Tools accounts.
•Add your AdWords conversion code snippet to the landing page in your ad.
Note: If you're using 3rd party call tracking you can still use options 2 and 3 to verify your numbers. For current Marlincs clients, our team may update your account's verification status on your behalf.
If your phone numbers aren't verified, your ads will be disapproved. Again, this goes into effect June 2015.
Source: MarlinCS Blog