Customer satisfaction is the primary goal for all companies as contented customers build businesses, increase revenue and set you apart from your competitors. Your brand is strengthened when your customers are satisfied, remaining loyal to you above your competition. Unfortunately, deadlines, communication, important messages, and crucial business matters commonly fall by the wayside when companies operate without help desk software. The truth is that customers want twenty-four/seven support, proactive solutions, and timely quality service addressing their complaints and concerns at superhuman, lightning speed. Six benefits of incorporating help desk software into your business include:
Single, one-stop solutions for customer complaints, assistance requests, queries, and support from one place
Status tracking and monitoring of complaints, service requests, solutions, and resolutions
Improved customer satisfaction and quality service
Increased speed in problem resolution and efficacy
Brand reputation is strengthened
Improved understanding of what customers want and improved quality in delivering support, products, and services
Imagine streamlining much of your most time-consuming, mundane daily tasks by cutting out the process of combing through old emails in order to trace issues or complaints. Help desk software enables you and your staff to quickly track questions, issues, and tasks, resulting in greater adaptability and responsiveness to your customers. In addition, a help desk creates a way for your customers to solve problems on their own without waiting on the phone for hours or jumping through complicated hoops in order to get the service they require.
Help desk software enables you to prioritize and keep track of the most urgent tasks and customer concerns. For example, you can set up a system that allows you to handle consumer issues on a first-come, first-served basis or an urgency "grading system" which bumps more concerning issues to the top of the queue of issues to be addressed. In addition, more pressing issues that require your direct attention can be more efficiently optimized, ensuring no consumer feels as though their concerns have gone unaddressed or that they have been neglected for an unreasonable period of time. When customer concerns are addressed promptly and efficiently, you as a business owner can make consumers feel valued, strengthening your brand's integrity while creating greater revenue opportunities as you increase consumer trust in your business.
Help desk software allows business owners to create a better understanding of consumer audiences. Help desks allow companies to collect and track customer data regarding commonly asked questions and concerns about products and services. As a result, you can fine-tune your products and services by utilizing this valuable information to improve upon what your company offers, creating further products, services, better solutions-oriented business practices, and strengthening customer service. Even the most loyal consumer will leave you if they feel they have not been heard. Implementation of help desk software can act as an insurance plan against consumer neglect and customer service delays, ensuring nothing and no one slips through the cracks.
Whether establishing a small business or running a Fortune 500 enterprise, help desks are used by companies across the world regardless of scale. Impressive automation prevents business owners from missing important deadlines by bumping more urgent matters to the top of the list so that nothing gets missed. In addition, help desks ensure your customers are dealing with one response, not multiple and confusing phone calls from various members of your organization, completely defeating the purpose of building efficiency within your company.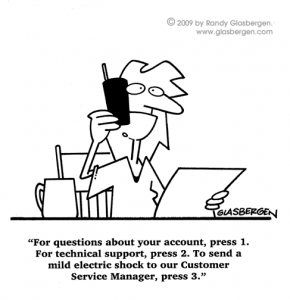 As a business owner, you have a responsibility to your employees and customers to provide the best in customer service and quick solutions to everyday concerns. Help desk software enables you to offer that support more easily while increasing efficiency within your company. Strengthen your collaborative team efforts by providing better responses resulting in greater customer loyalty. In addition, you can analyze and improve your efforts in order to fine-tune your customer service in a way that further elevates your brand's image and consumer loyalty.