Design
We design and build dynamic and professional websites for businesses and organizations looking to grow their presence online. Our web design services provide a client with awesome online presence, solve marketing and technical challenges, and helps you reach more customers to drive growth. Is your website working hard for your business?
Strategy
The hardest part of any journey is usually the first step. Our first step in this case is to create your Digital Marketing Plan for your business. We use a clear simple framework called the SOSTAC® planning model. In plain English this simply means breaking your plan down into six easy to understand elements.
Digital
The Marlin team applies a proven approach to our website design/build consulting services that focuses on the total user experience. Our goal is to provide clients with a superior online experience, by simplifying everything that online visitors will see or touch. We are experts at website design and development, maximizing your products, services and brand exposure. Our design solutions are simple and intuitive to use and will bring your organization to a new level of functionality and profitability.
Marketing
Growing your business requires more than just an awesome website. It requires proper communications in several other digital areas. That's why Marlin offers a wide variety of proven Internet marketing solutions and proven expertise to maximize your online exposure and grow your business. Talk with our experts today about our family of dynamic Internet marketing solutions or visit the following for more information: Search Engine Optimization, Pay Per Click Advertising, Content Writing and Email Marketing.
Who we are.
The Marlin team is made up of experienced, friendly online professionals with knowledge of website design, software development, content writing, local and national SEO, online marketing and social media.
Amy
Content & Social Media
---
Tyler
Support & Operations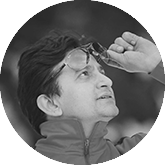 ---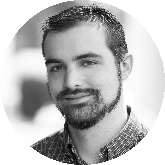 ---
What Our Clients Have To Say About Us
---